Dentures
Depending on your budget, you can select from four different types of dentures. Whether you opt for our economy dentures or our top-of-the-line models.
Our experienced team of dentists and dental lab technicians will custom-craft each denture for you for a comfortable, accurate fit. We also offer partial dentures if you do not need full tooth replacement. We guarantee all our work.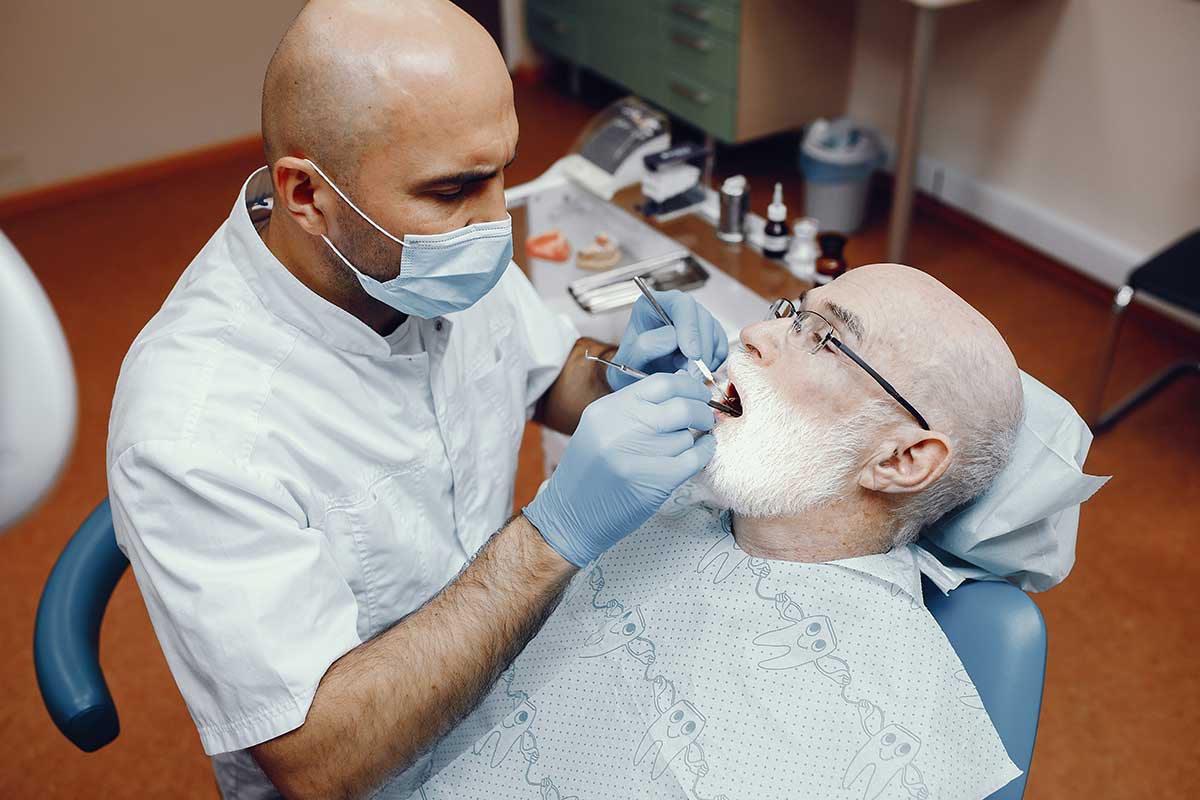 Complete Denture and Implant Retained Overdenture
Here is an example of one our male patients, who was restored with a complete upper denture, and the lower complete denture is an implant retained overdenture for improved stability and support. A natural smile line has been restored.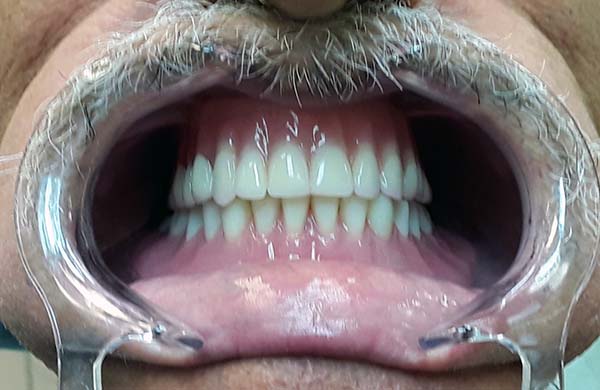 On-site same-day denture service is something you don't often find at your local dental office but that is what makes Oasis Dental special. When we say we provide complete dental care, we mean it. Custom-made dentures that feel comfortable and look great can be crafted and fit right here in our facility. We have different types of dentures that fit every budget, so you don't have to worry about not being able to afford them anymore. Our team can also provide partial dentures if needed. We make sure all dentures are secure and comfortable because we want our patients to be completely happy and confident with their new teeth.